Alexandra Stan
Is it not allowed for artists to have free time?
Photo gallery
Artistii n-au voie sa aiba timp liber?
Si am mers la plaja cateva zile la rand, am mers si cu bicicleta, ba m-am intalnit si cu prietenii, si-n plus am petrecut timp si cu familia. Aa, da, am fost si la sala. Adica m-am bucurat de timpul meu liber, acasa, la Constanta.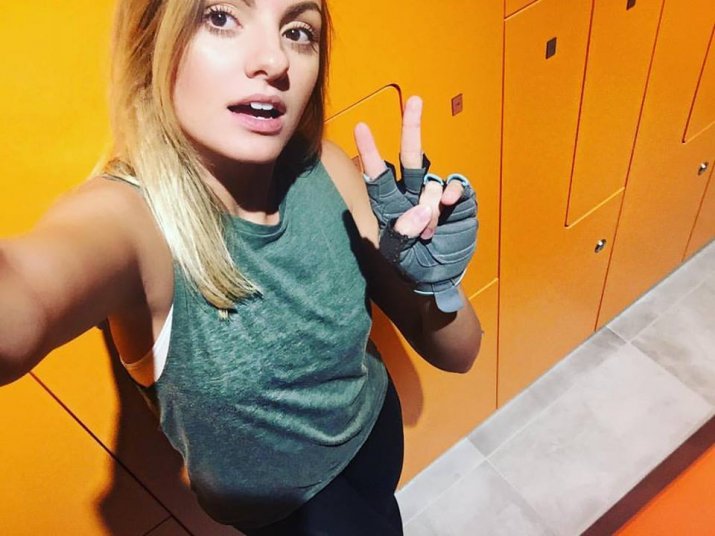 Atat de mult pretuiesc timpul asta, incat arat asta prin postari, prin Insta story-uri, simt cu adevarat cand am cateva zile in care sa ma relaxez, sa ma reconectez cu oamenii dragi si sa uit un pic de agitatie.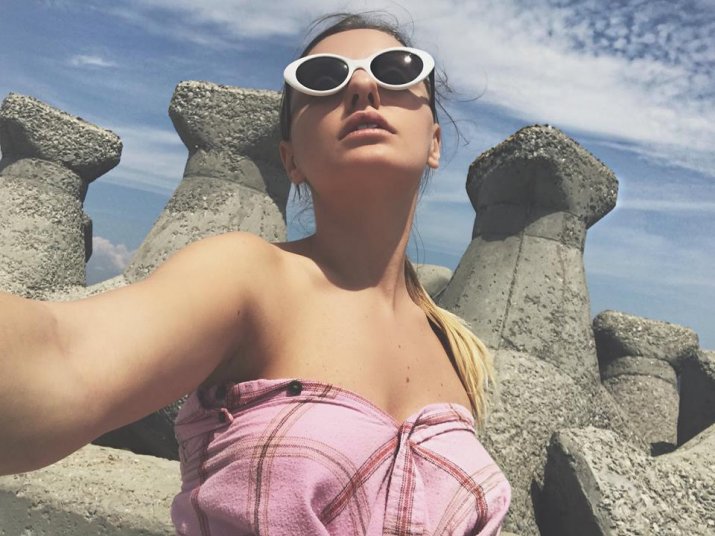 Cum s-a intamplat asta? Pai aveam nevoie ca de aer de un moment de respiro dupa cateva saptamani pe drumuri. A fost cam asa: filmare clip in Barcelona, concert in India, intoarcere o noapte in Dubai (probleme cu biletele de avion), zbor Dubai-Pakistan pentru un nou concert. Din Pakistan am mers in Kuala Lumpur pentru filmarea unui nou video. Ajuns in Bucuresti unde am avut concert in Piata Universitatii. De acolo am plecat in Kiev, m-am intors iar in Bucuresti si am cantat in Parcul Crangasi.
Stiti ce inseamna mai exact? Foarte multe ore petrecute in avion, mult timp pierdut in aeroporturi, oboseala crancena si dorinta arzatoare de cateva zile libere.
Iubesc ceea ce fac, imi ador fanii, dar sunt om si am nevoie si de time out. Lucru pe care l-am si facut de altfel la Constanta. Absolut firesc.
Ce s-a spus la tv? "Alexandra Stan a iesit din lumina reflectoarelor. Acum sta toata ziua la plaja si se plimba cu bicicleta, nu mai are activitate de artist, nu mai canta etc". E amuzant, eu zambesc si in continuare fac ceea ce simt, cum simt, cand vreau. Dar bunica e mai sensibila. A sunat-o imediat pe mama si s-a suparat tare mult cand a auzit stirea. Pentru ea e greu de inteles ca nu tot ce se da la televizor e neaparat adevarat.
Aaa, si in tot timpul asta in care "Am iesit din lumina reflectoarelor si nu mai am activitate de artist", sa stiti ca am lansat o piesa in spaniola, "Siempre tu", cu un artist din Mexic, Axel Muniz, iar piesa e deja pe radiourile din America Latina. Iar in scurt timp o sa apara si single-ul meu de vara "Boy, Oh, Boy".
Pana atunci, hai ca mai dau o fuga la plaja si ma las alintata de razele soarelui. Yaaaaas, ce-mi place marea!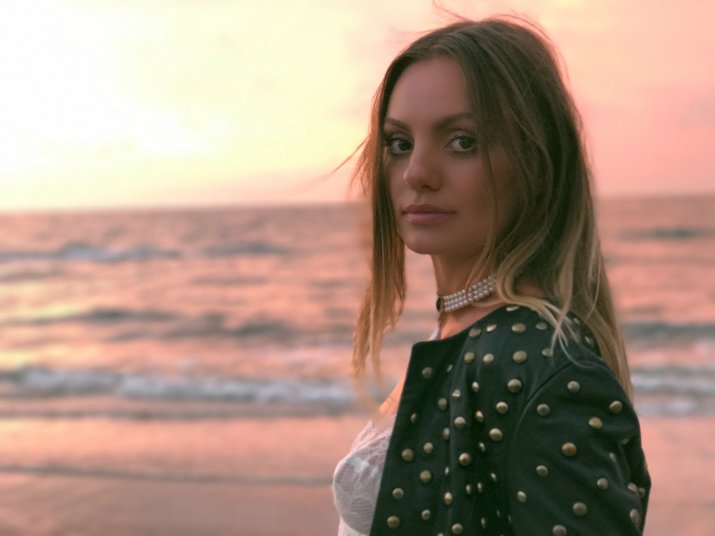 English version
So I went to the beach for a few days in a row, I went bicycling, and I even met my friends and more than that I spent time with my family. Oh, yeah, and I went to the gym. I enjoyed my free time at home, in Constanta.
I love this time so much, so I show this through posts, Insta story, I really feel so good when I have a few days to relax, to reconnect with my loved ones and to forget a bit of agitation.
How did it happen? Well, I needed like the air a moment of respite, after a few weeks on the move. It was like: video shooting in Barcelona, concert in India, returning a night in Dubai (airplane tickets issues), Dubai-Pakistan flight for a new concert. From Pakistan, I went to Kuala Lumpur to shoot a new video. I arrived in Bucharest where I had a concert in University Square. From there I went to Kiev, I went back to Bucharest and performed in Crangasi Park.
Do you know what this means? A lot of hours spent on the plane, so much time lost in airports, heavy fatigue and burning desire for a few days off.
I love what I do, I love my fans, but I'm a human being and I need a time out too. That's what I actually did in Constanta. Absolutely natural.
What was told on TV? "Alexandra Stan got out of the spotlight. Now she spends all day long at the beach and bicycling, she has no longer artist activities, she is not performing anymore and so on". It's funny, I'm smiling and I am still doing what I feel I should do, how I feel and when I want to. But my grandma is much more sensitive. She immediately called my mother and got very upset when she had heard the news. For her, it's hard to understand that not everything on TV needs is true.
Aaaand, in all this time when "I got out of the spotlights and I have no longer an artist activities", you should know that I released a song in Spanish, "Siempre tu", with an artist from Mexico, Axel Muniz, and the song is already in Latin American radio playlists.
And very soon my summer single "Boy, Oh, Boy" it will be released.
Until then, I'll take a walk to the beach and I will let the sun rays cuddle me. Yaay, I love the sea so, so much!
#KeepCalm #DoWhatYouLove #ImStillHere :)