Alexandra Stan
Treated like a Goddess in Turkey
Photo gallery
September is here, so I was invited in Denizli region, Turkey, to perform at a three days festival for welcoming the autumn, especially the crop season.
I tried the grapes, the figs, and the pomegranates, all cultivated there. So cool and so good! Yummy, I'm a fruit girl.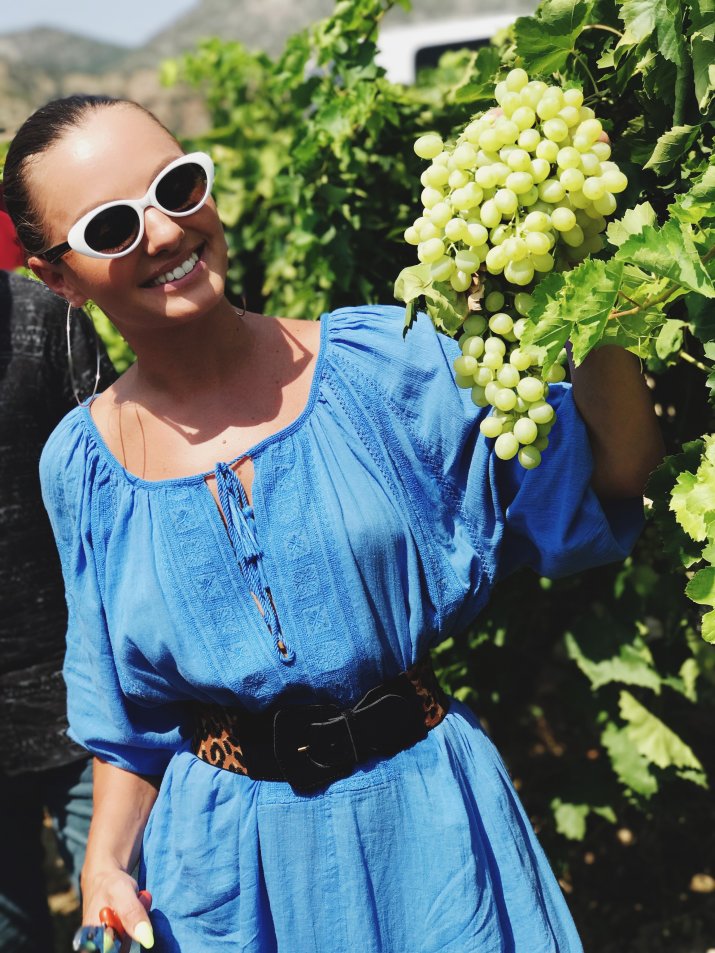 Everything was perfect. I took some time for myself, enjoying the thermal pools at my hotel, then I had a guide who showed me the surroundings.
What I like the most:
1. Pamukkale (meaning "cotton castle") is impressive. The area is like a fairytale land, with hot springs and big white terraces. You can see that I was quite mesmerized by the place from the number of pictures I took there.
These huge thermal pools belong now to the UNESCO World Heritage. It's a must go.
2. The ruins of Tripolis from Buldan. I turned back so many, many years in history. It's so spectacular to imagine and see some fragments of how other generations lived. I believe in other lives, so I felt that I was there before, I had a sort of déjà vu.
3. The presents from the organizers. I mean a cotton scarf with the Romanian hand embroidered flag? Wow. And flowers, and a great public, with over 3000 persons.
4. The press conference – I felt so special to share my news with the Turkish reporters, they were so nice and humble.
I love you, Turkey with your beautiful places and special people. Thank you for being so good to me. See you soon!
#TravelTheWorld #Experience #BeHappy