Alexandra Stan
Life on social media versus Reality
Photo gallery
Viata pe social media versus realitatea
Ahh, tare repede ne obisnuim cu binele, cu frumosul, incat parca uitam ca de fapt viata reala nu inseamna perfectiune, ci si piedici sau intamplari neplacute.
Dar pe social media despre perfectiune este vorba.
Vedetele si-au obisnuit fanii numai cu frumosul, cu poze trecute prin multe filtre, cu postari din locuri exotice, minunate, cu bauturi scumpe pe masa si mancaruri alese, cu un make up perfect si tinute de invidiat. Este ceea ce eu numesc fake life. Atunci cand pui accent pe chestiile wow si ajungi sa traiesti si tu in visul tau, desi stii bine ca nu asta e realitatea.
Voi, cei care ma urmariti pe social media, ati observat ca postez foarte multe poze nemachiata, ca va arat franturi din viata mea reala, atat pe blog, cat si prin insta stories.
Eu sunt eu, atat online, cat si offline. Nu pot sa fiu diferita. Zilele trecute m-au surprins paparazzii la plaja, topless, iar jurnalistul George Stanca, despre care am scris aici, mi-a apreciat dezinvoltura. Pai da, pentru ca la plaja eu nu merg machiata, nu pozez in diva, sunt un om normal care transpira, se da cu ulei, isi ia piersici in gentuta de plaja.
Asta inseamna viata reala, asta fac milioane de oameni din intreaga lume.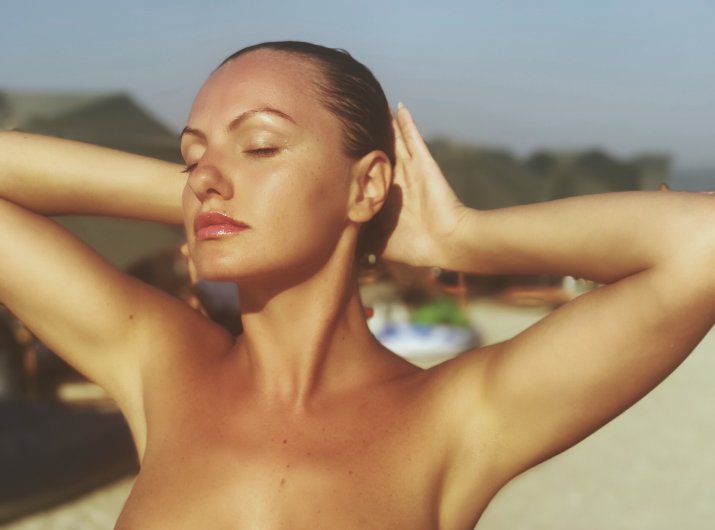 Pe social media se mananca doar la restaurante, esti servit si neaparat trebuie sa postezi mancarea. Eu ma tin ancorata cat mai mult in realitate, desi v-am mai zis ca si mie imi place social media si sa comunic cu fanii mei pe intermediul asta. Dar vreau sa va zic ca si eu merg la piata, aleg cartofii, ma lovesc de coltul patului cand ma trezesc, imi trosneste degetul mic de la picior si nu mai pot de durere.
Si mie imi ies cosuri, ma duc sa-mi iau apa plata de la magazinul din colt si intru in vorba cu vanzatoarea. Asta este viata reala, pe asta o traim cu totii.
Mi-as dori ca oamenii sa nu-si faca sperante ca idolii lor traiesc doar in puf (cu siguranta sunt unii care chiar asa traiesc), ci si ei, ca si ceilalti, au probleme, SUNT OAMENI.
Cum am mai zis, Life is not on #InstaStory!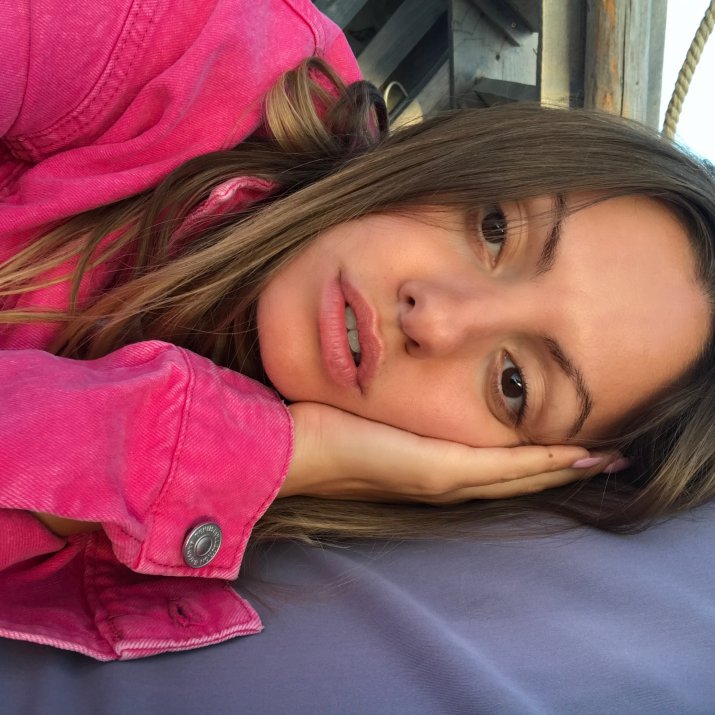 English version
Ahh, so quickly we get used to the good, to the beautiful, that we seem to forget that real life doesn't mean perfection, but also barriers or unpleasant events.
Still, social media is all about perfection.
The stars have used their fans with only the beautiful, with pictures passed through many filters, posts from exotic and wonderful places, expensive drinks and elected food on the table, perfect makeup, and outfits to be envied. It's what I call fake life. When you focus on the wow stuff and you get yourself to live in your dream, even though you know it's not the reality.
You, those who follow me on social media, have noticed that I post a lot of no makeup pictures, that I show you pieces of my real life, both on my blog and in my Insta stories. It's me, online and offline. I can not be different. Some days ago, the paparazzi caught me at the beach, topless, and the journalist George Stanca, about whom I wrote here, appreciated my ease.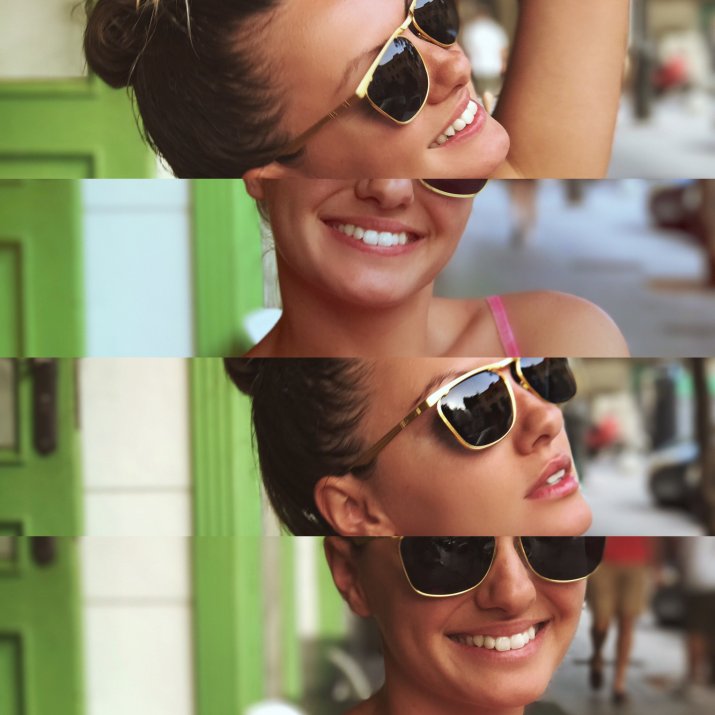 Well, of course, because I don't wear makeup to the beach, I do not pose into a diva, I'm a normal human being who sweats, who moisturizes the skin with oil, takes peaches in the beach bag.
That's real life, that's what millions of people around the world do.
On social media people eat only at restaurants, you get served and you must post the food. I'm anchored in reality as much as I can, although I already told you that I like social media and I communicate with my fans in this way. But I want to tell you that I go to the market, I pick the potatoes, I hit my little toe with the corner of the bed when I wake up and I crack my little toe so much that I can't take the pain. And I get to have pimples, I go shopping around the corner of the street to get my flat water and I get a talk with the sales lady.
That's real life, that's what we all live in.
I would like to know that people aren't getting to hope that their idols aren't in clover (surely there are some who really live like that), but even they, like all the others, have problems, THEY ARE PEOPLE.
As I already said, Life is not on #InstaStory!