Alexandra Stan
The worst feeling ever: to have a summer cold
Photo gallery
July was a like a dream for me. I released Boy Oh Boy video, (ok it was 30th June the release, but all the buzz happened in July), I had a concert in Palma de Mallorca, where I took some days off to enjoy this summer and to feel the Spanish heat on my body, then I had a concert in Norway and then I came back to Romania.
Let me tell you more precisely: I breathe the hot air of 37 Celsius degrees in Mallorca, then 17 Celsius degrees in Norway and 32 in Romania.
This changes harmed my body. Now I have the flu in the middle of the summer.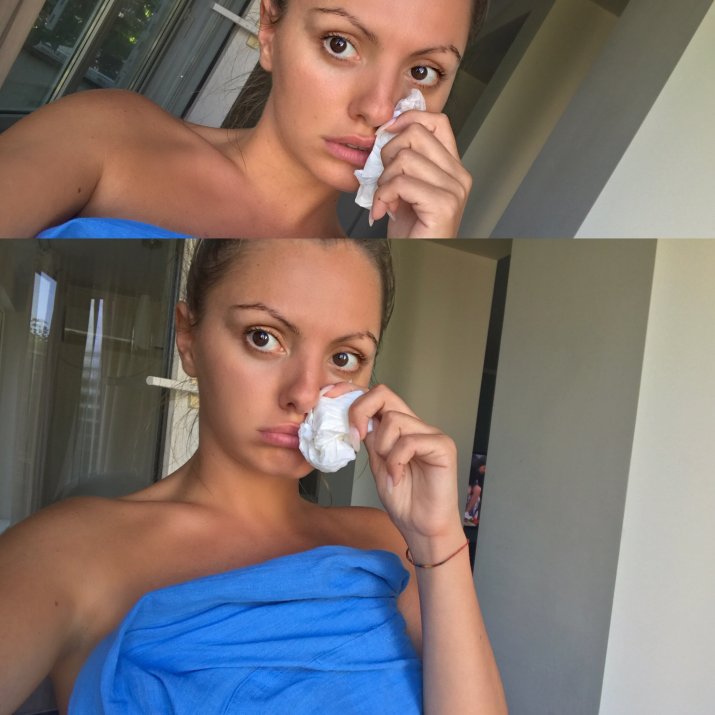 It's so awful. I treat myself with more sleep, late mornings, cuddling with my cats, and a lot of vitamin C. I'm feeling so weak, powerless, but I know that I'm stronger than the flu, so I promise that I will be on my feet in some days. Just have patience.
What do you do when you are sick? I need to know all the remedies.