Alexandra Stan
I'm Unique for Unica magazine
Photo gallery
Yeah, right! I'm Unique and I know it :D
And today I'm feeling twice unique because I'm on the cover of Unica magazine. Actually, this is my first cover for this amazing glossy magazine.
So, all started with a phone call (ok, more phone calls) and suddenly everything was ready for a cool, fresh, 90ish shooting at the seaside, very close to my hometown Constanta.
Like you already know: everything happens for a reason. The styling, the vibe was exactly as my new single Boy Oh Boy mood, so this shooting was a match for me.
Colors, shorts, swimsuits and a lot of smiles. This is how you'll find me on the pages of the magazine.
I talked a lot in the interview. I told stories about my cat, Herky, about my beloved one, Bogdan (love u), about music, of couuuurse, and about my fans: YOU!
So you know the drill: If you're from Romania you should buy this captivating magazine because I'm ON IT and if you're from any other corner of the world you should check their website for more info about this shooting and interview. Click here: Unica.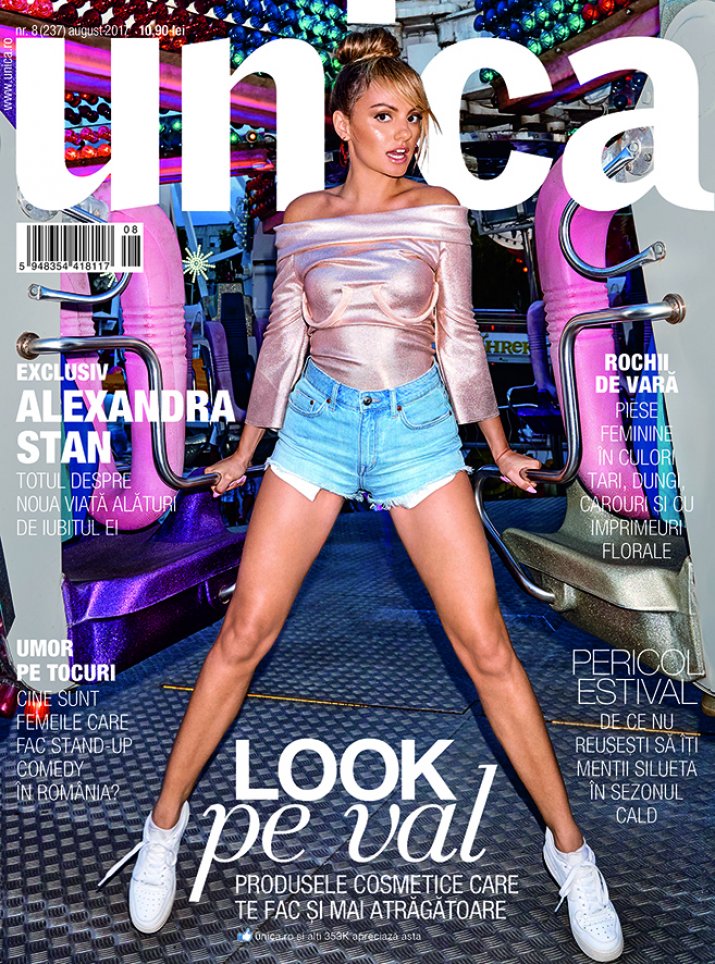 Aaaand, nevertheless, I want to tell a big THANK YOU to the team:
• Raluca Hagiu, the editor in chief of Unica magazine (hugs and kisses)
• Irina Hartia, the stylist (Yaaay, I loved all the clothes)
• George Pruteanu, the photographer (You got my angles so good)
• Alexandra Craescu, the makeup artist (Yes, you nailed it – fresh and cool)
• Javier Vergara, the hairstylist (the perfect word to describe your work is #effortless)
Muah, muah, muah for all of you! :*
Ohhh, and the big surprise is that in the shooting I wore my beautiful hoodie #Stan by Alexandra Stan!
So excited! Can't wait to hear your thoughts :*
#Unica #AlexandraStan #coverstory