Alexandra Stan
I've got tattoos and piercings
Photo gallery
This is that kind of post that I wouldn't want my grandma to see. I'm joking, she is used to me and my look changes, but still, I think that if she would see me covered in tattoos, how I am right now, she might be a little shocked :D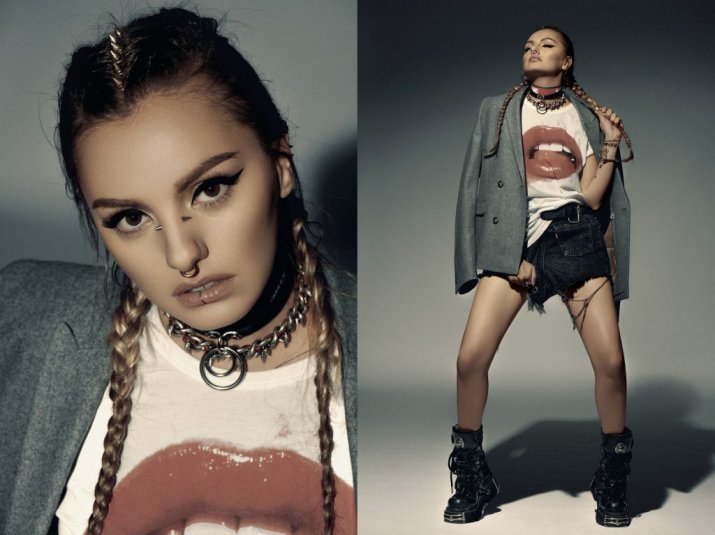 I'm so into changes, loving and embracing them each time. I'm told that I'm like a chameleon, that's what I also believe, and I take it as an opportunity to get into different characters, but in my interpretation.
On April 1 it was released Touch Magazine, a very cool and fresh project, an online magazine, which relies on video content and unusual editorials.
Et voila, I am the first number. I like to lead the trend. Pam Pam!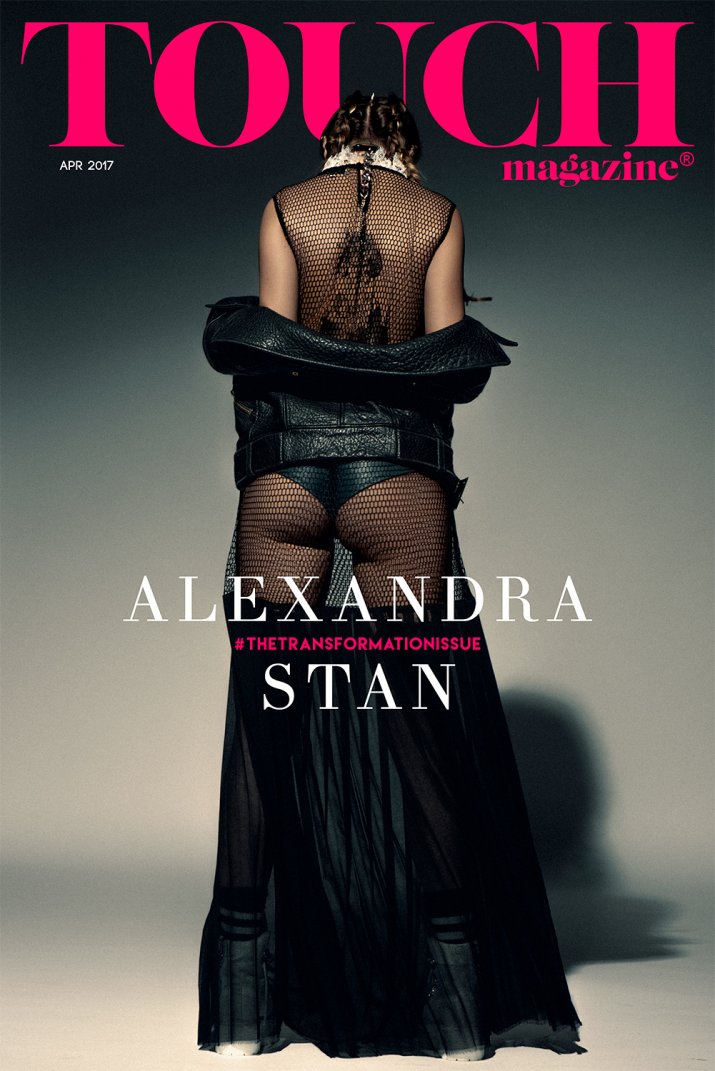 On March 9, immediately after the madness of the 1st and the 8th March, when the red and white strings with hanging tassels were still waving in the air, I arrived in Bucharest for an unusual shooting.
I said yes from the very start because I liked the team from behind the project, they are professionals and the mood board was quite a challenge: the punk Alexandra Stan.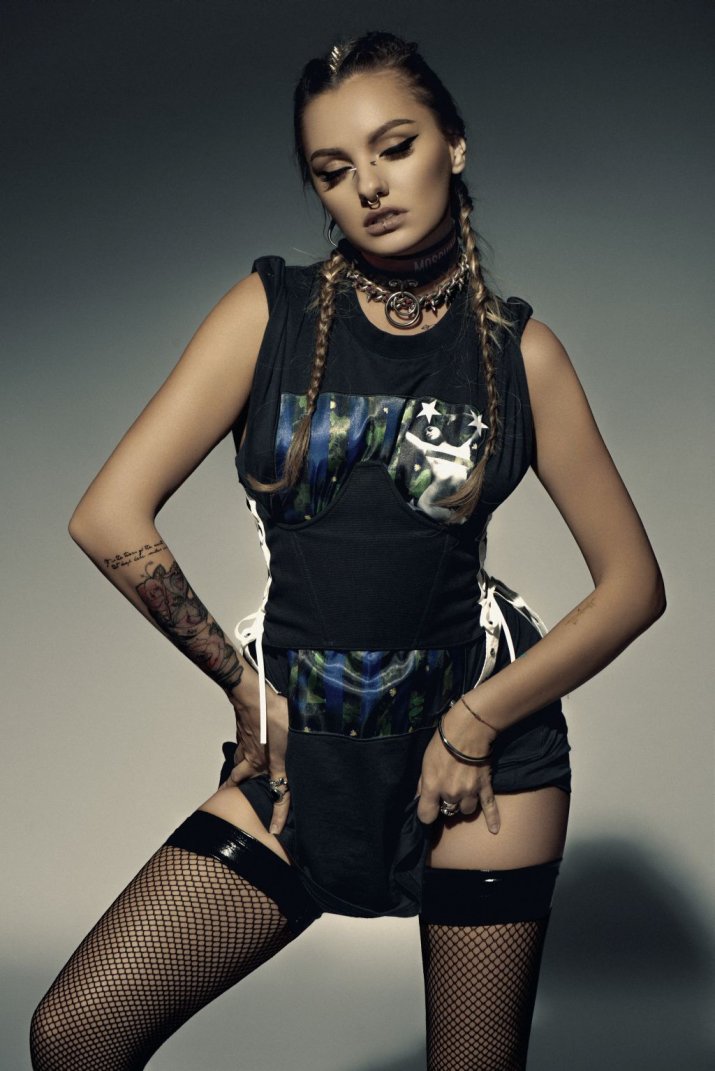 I think they got me at least 20 tattoos, some bigger and some more small and funny. Nose and lips piercings, and many accessories.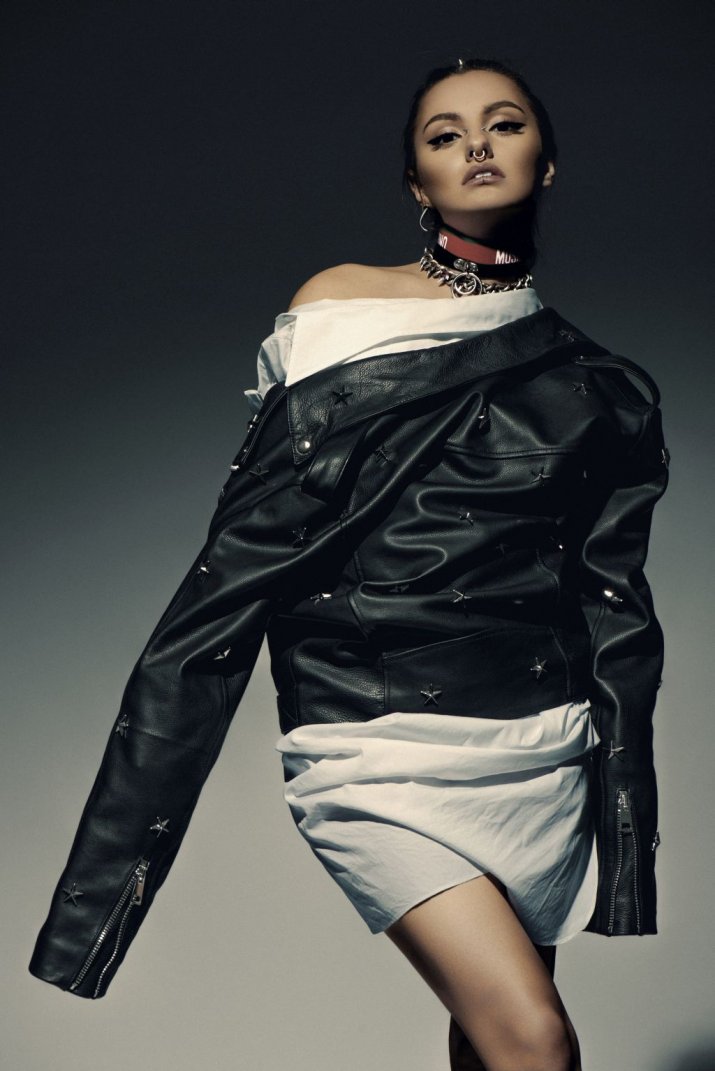 Many thanks to the team:
• stylist Ovidiu Buta (finally we got to work together and I think you like it, ha, I saw you got me on the cover on your Facebook page, BUSTED)

• photograph Bogdan Petrice - for his patience and his enthusiasm
• Make-up artist Cecilia Rentea (you stylized my eyebrows so cool)
• Hairstylist Adonis Enache (Dear Adonis, so zen and passionate, thank you for my Viking braids :D)
• Irina Sopcu (the boss of the magazine, who made us feel so good in studio of the DejaVu Models)
• and to Diana Nistor (the PR of the magazine who suggested me for the first number cover)
Yaaay, I like so much all the pictures.