Alexandra Stan
The little story I received as a gift
Photo gallery
Când regele Solomon s-a întors din munți, după apusul soarelui, cei adunați la poale i-au spus:
— Ești sursa noastră de inspirație. Cuvintele tale ne ating inima. Iar înțelepciunea ta ne luminează mintea. Suntem flămânzi să te ascultăm. Spune-ne: Cine suntem noi?
El le-a zâmbit și le-a răspuns.
— Voi sunteți lumina universului. Voi sunteți stelele. Voi sunteți altarul credinței. În fiecare dintre voi este un univers. Grămădiți înțelepciunea în inimă, ascultați-vă inima, ascultați totul prin iubirea voastră.
— Care este sensul vieții?
— Viața este un drum, un scop și o victorie. Viața este un dans al iubirii. Misiunea voastră este să înfloriți. A FI este un dar pentru toată lumea. De aceea viața este mai frumoasă decât orice teorie. Creează din viața ta o sărbătoare, pentru că asta este adevărata ei valoare. Viața înseamnă prezent, în sensul în care e bine să trăiești acum, în prezent.
— De ce ne urmăresc necazurile?
— Ceea ce ai semănat, aceea vei culege. Nefericirile sunt alegerile noastre. Sărăcia este creația omului, iar nemulțumirea este fructul neglijenței. Învinovățind pe cineva, îți pierzi puterea și echilibrul. Nefericit este acela care nu se cunoaște pe el însuși. Sărac devine acela care pierde timpul în zadar. Nu permite celorlalți să îți omoare sufletul.
— Cum să trecem peste nefericiri?
— Nu te analiza, nu te compara și nu te oropsi . Mulțumește pentru tot ce ai. Bucură-te, pentru că bucuria crează minuni. Iubește-te, pentru că cei care se iubesc pe sine, îi iubesc pe toți ceilalți. Roagă-te când ești fericit și ghinionul te va ocoli.
— Care este drumul către fericire?
— Fericiți sunt cei care iubesc, fericiți sunt cei care mulțumesc. Fericiții trăiesc în armonie. Fericiții văd adevărata frumusețe a lumii. Fericiții se bucură de soare. Fericiții sunt gata să primească soarele în brațe. Fericiții sunt liberi. Fericiții iartă.
— Cum să trăim în lumină?
— Savurați fiecare picătură a vieții, o viață trăită în zadar va da naștere nefericirii. Și să știi că ceea ce se află în interior, aceea se află și în exterior. Oamenii sunt bolnavi pentru că inima le este bolnavă. Fericirea este răsăritul și apusul soarelui, deopotrivă.
— Cum să trăim în armonie? — Trăiește simplu. Nu fi rău și nu fă rău nimănui. Nu invidia. Nu fi gelos. Nu fi lacom. Nu înșela pe nimeni. Lasă ca îndoielile să treacă și nu căuta altele noi. Dăruiește-ți viața frumosului. Crează pentru artă, nu pentru recunoaștere. Dă valoare trecutului, uitându-l. Adu în lume ceva nou, ceva bun, ceva frumos, ceva util, ceva măreț. Umple totul cu iubire. Acolo unde este iubire, acolo este și Dumnezeu. Trăiește în Armonie, Iubire, Lumină și Pace! Fii tu însuți! Fii Iubire!
De la Ovidiu!
Mie mi-a adus #LUMINA povestioara asta, asa va doresc si voua. Paste fericit! Sa aveti zile linistite si cu multa iubire!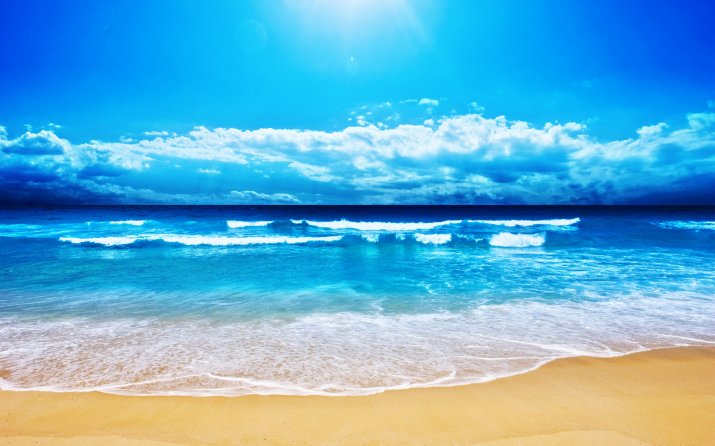 When king Solomon returned from the mountains, after the sunset, those who were at the root of the mountain told him:
— You are our inspiration. Your words touch our heart. And your wisdom illuminates our minds. We are hungry to listen to you. Tell us: Who are we?
He smiled and answered them.
— You are the light of the universe. You are the stars. You are the altar of faith. Each of you is a universe. Gather wisdom to the heart, listen to your heart, listen to everything through your love.
— What is the meaning of life?
— Life is a journey, a goal and a victory. Life is a dance of love. Your mission is to blossom. TO BE a gift for everyone. Therefore life is more beautiful than any theory. Create your life as a celebration, because this is its true value. Life is now, this is to say that is good to live now, today.
— Why do troubles follow us?
— What you seed is what you get. Miseries are our choices. Poverty is the creation of the man and displeasure is the result of negligence. Blaming someone, you lose your strength and balance. Unhappy is the one who does not know himself. Poor is the one who wastes time in vain. Do not allow others to kill your soul.
— How to get over miseries? — Do not analyze, do not compare and do not abuse yourself. Give thanks for everything you have. Enjoy, because joy is creating miracles. Love yourself, because those who love themselves, they love everybody else. Pray when you are happy and bad luck will avoid you.
— What is the path to happiness?
— Blessed are those who love, happy are those who give thanks. The happy ones live in harmony. The happy ones see the true beauty of the world. The happy ones enjoy the sun. The happy ones are ready to receive the sun in their arms. The happy ones are free. The happy ones forgive.
— How to live into the light?
— Enjoy every drop of life, a life lived in vain will create unhappiness. And just so you know that what is inside, is on the outside too. People are sick because their heart is sick. Happiness is sunrise and sunset equally.
— How to live in harmony?
— Live simply. Do not be mean and do no harm to anyone. Don't envy. Do not be jealous. Do not be greedy. Do not betray on anyone. Let doubts go and don't seek for new ones. Give your life to beauty. Create for art, not for recognition. Give value to the past by forgetting it. Bring something new to the world, something good, something beautiful, something useful, something great. Fill everything with love. Where there is love, there is God. Live in Harmony, Love, Light and Peace! Be yourself! Be Love!
From Ovidiu!
#HappyEaster #BeKind #LoveYourself #LoveEachOther