Alexandra Stan
10 FOR ALEXANDRA #ONTHESTAGE: "MOSCOW I PERFORMED IN FRONT OF 300,000 PEOPLE, IT WAS... WOW!"
Photo gallery
1. Top 3 places you had concerts in?
1. Japan, 2. Switzerland 3. Cancun!
2. The nicest memory from a concert?
The latest is from India, where the hotel staff has customized a pillow with my name on it <3.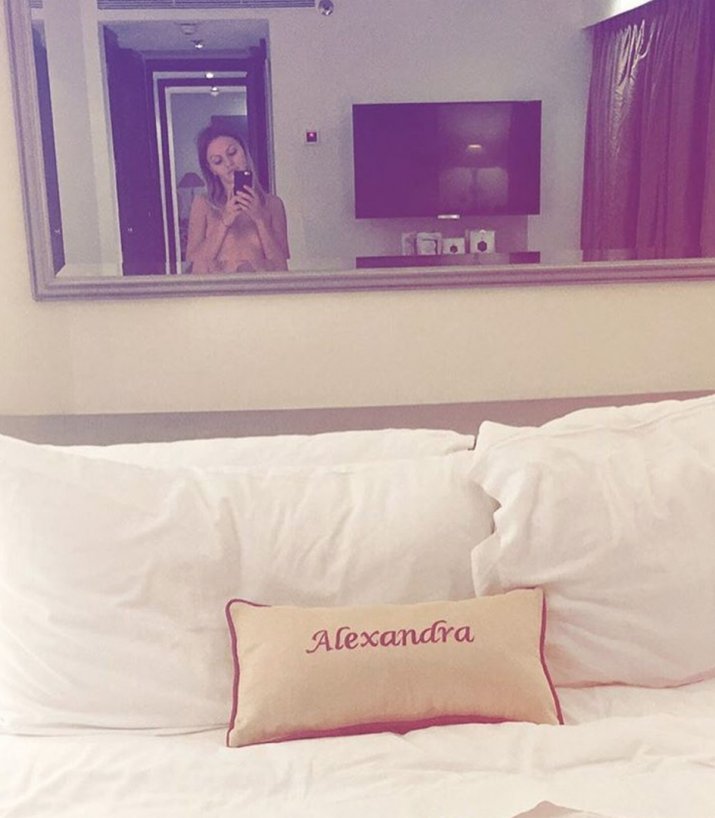 3. What is the dearest gift from a fan?
It was a unique marriage proposal, I receive candies, stuffed toys, t-shirts ... Vey funny is also the cat shape stamp - Alesta!
4. Do you still remember the first major appearance on stage?
Yes, at the "Stelutele Marii"(/ The Star of the Sea), where I got the 2nd place.
5. How did you feel?
I felt like I belong there!
6. Where was the largest audience in front of which you performed?
In Moscow, there were 300,000 people in the open-air, you feel incredible in front of such an audience!
7. What was the most uncommon outfit you had to a concert?
To a concert, I think that the fur swimsuit, in the summer.

8. What is the favorite song?
I have many favorite songs. I love Selena Gomez's album, Justin Bieber, I like Sting, Coldplay, The Weeknd, Jhene Aiko etc.
9. But of your song?
Of my songs, I like Saxobeat, Boompow, Take me home, 9 Lives ... actually all my songs :P!
10. How looks like a typical day of yours when you record a new single?
The days when I get into the studio to shoot a new song are so ... a mix of energy and emotions. I try not to lose my reference point of a typical day, for example, the training at the gym, because time flies very quickly on such a day. Sometimes I even forget to eat :)). I love to stay in the studio, to give everything with the team for things to go well, everything to get done perfectly.