Alexandra Stan
Top 10 activities I did in Thailand
Photo gallery
Wow! Yes, this is how it should begin every article about Thailand.
I decided to spend New Year's Eve faraway from home, not on the stage. I went with my boyfriend and our friends to Thailand, the country I wanted to visit for a long time ago.
It's that kind of place to fall in love at first sight and to want to return before you even leave it.
Landscapes, a lot of vegetation, wild beaches with powerful waves crashing on the rocks, monkeys at just one meter of you, delicious food at a very low price, open and friendly people… Thailand has it all and I barely had caught its taste.
I stayed there for two weeks, but it hasn't been enough for so many beauties of Mother Nature.
I really have to go back, but until then, I will tell you what I did, what I liked and what caught my attention.
• Boating in the Gulf of Thailand - we've been walking around with different types of boats and I enjoyed the burning sun when in our country there were those stacks piles of snow.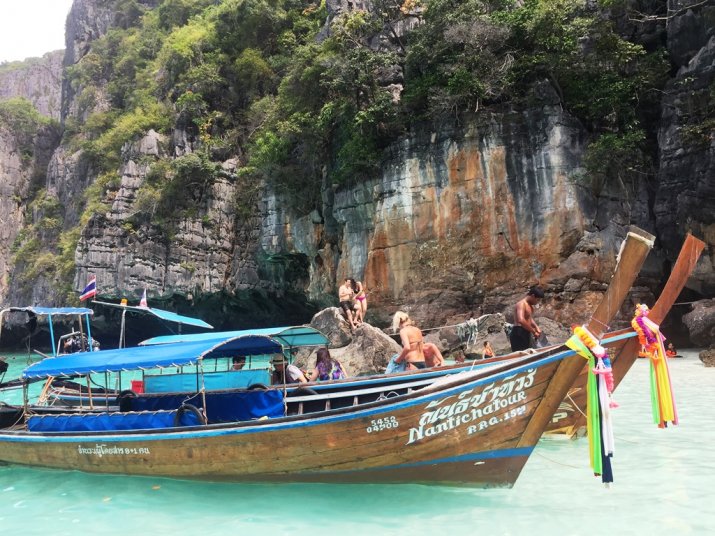 • The discovery of the rocks with the kayak. It was a real adventure, it was pouring, but it didn't stop us to leave the hotel;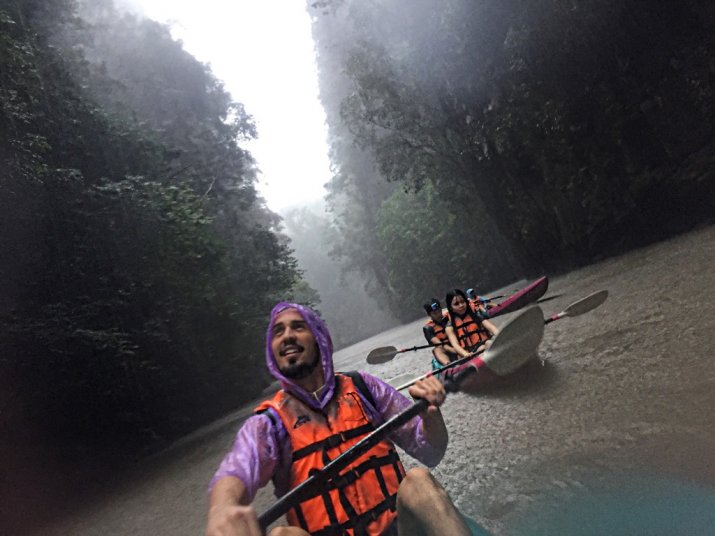 • Phra Nang Beach Cave from Krabi - an odd place, but I have to tell you about it because I was amazed. It's a cave where there had been left all kind of gifts, offerings. It says that bringing gifts there will help to get pregnant;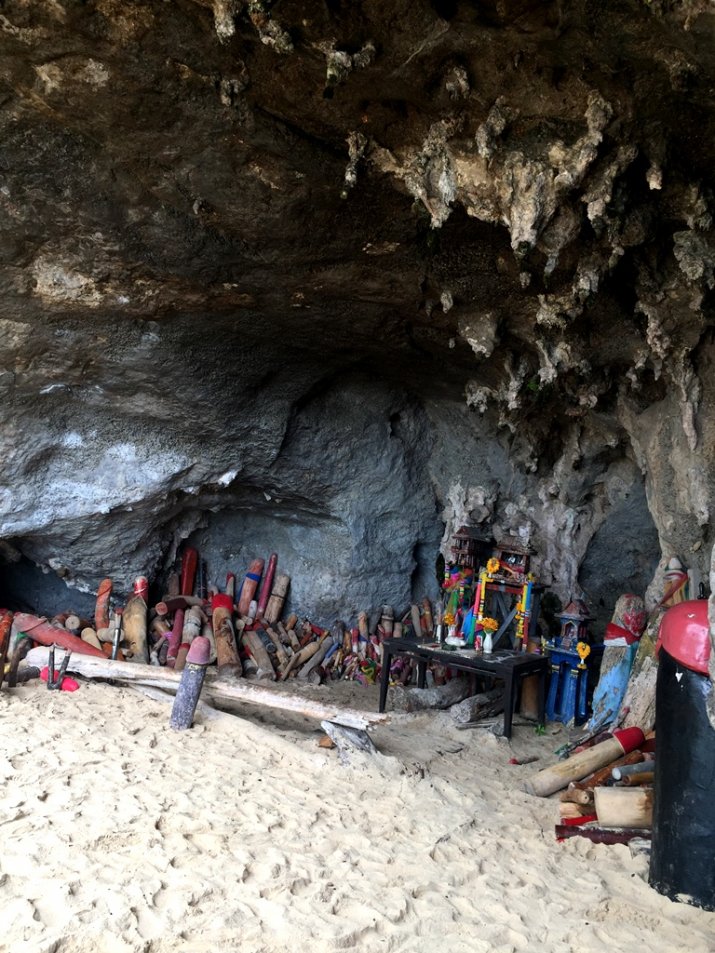 • Hot spring waterfall – also in Krab, we found some natural pools with thermal water. Oh, I wouldn't get out from there. It was so great and relaxing;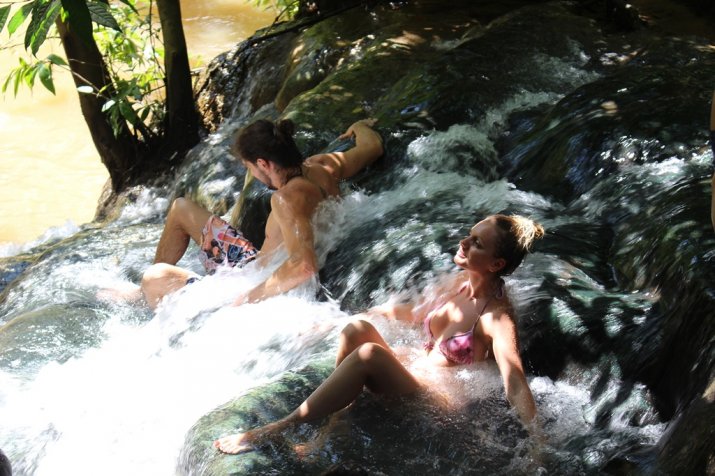 • Emerald pool - you got it: a pool with a wonderful color, the emerald. So beautiful and such a good place for photos;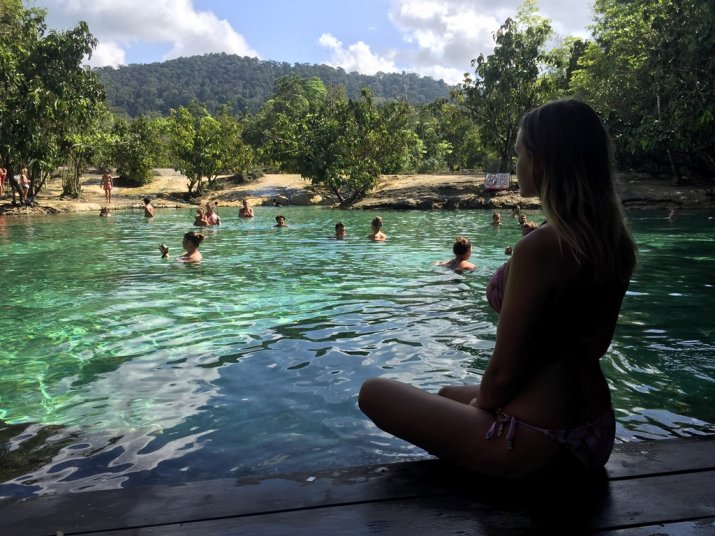 • The monkeys - there wasn't an enclosure park for them, you meet them everywhere and they weren't very friendly. They didn't really agree that we were breaking their territory;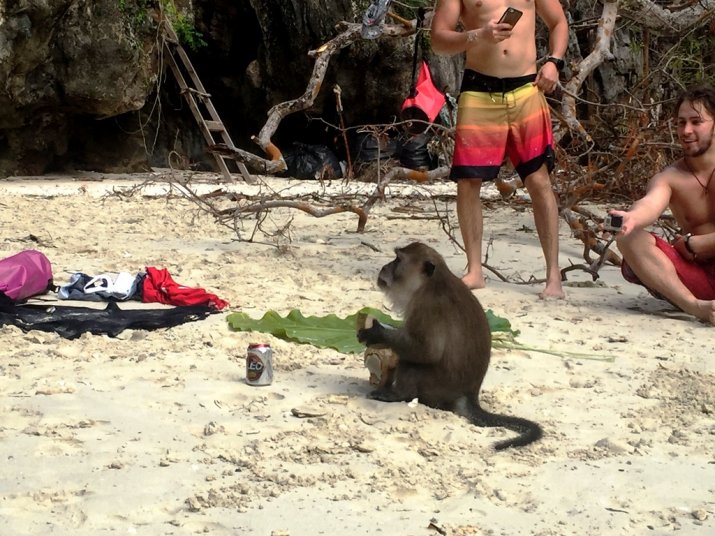 • The visit to the elephants - the saddest experience in Thailand. I like elephants, but those whom I saw there were very mistreated and not quite in their natural habitat;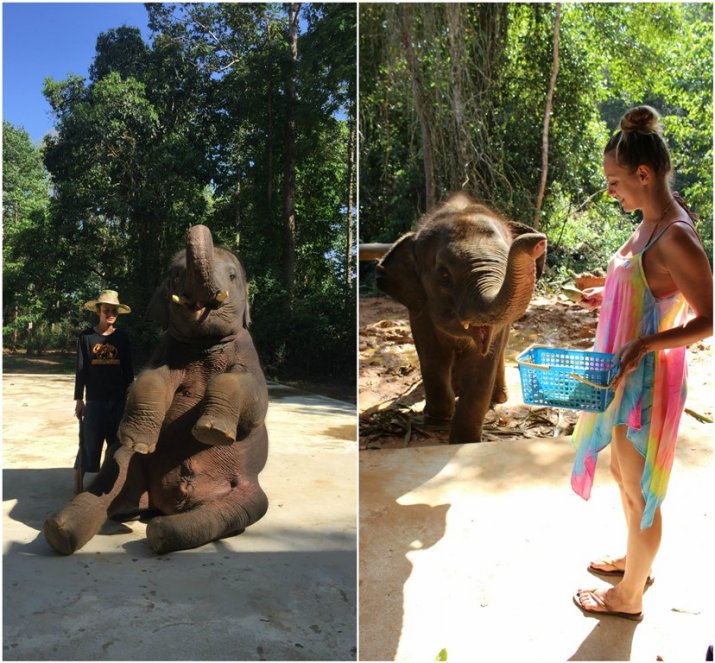 • The fooooooood - as I said I'm a greedy, and Thailand really has so many things to offer me. From exotic fruits to fish-based food. And I adore fish. Street food is very cheap, you could take lunch with only 2 dollars;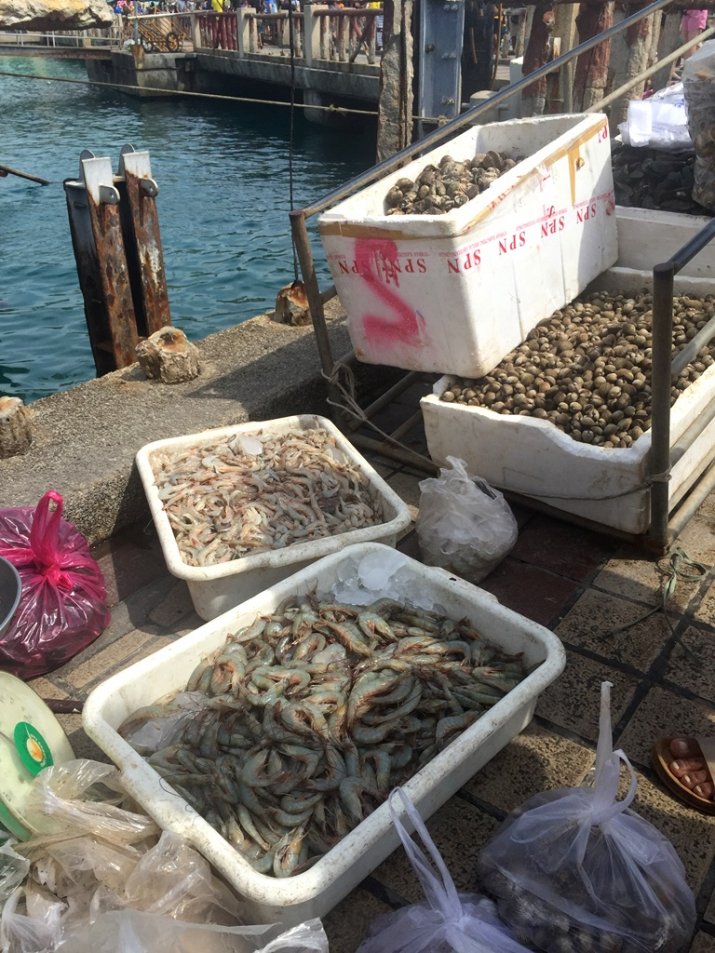 • The walk by tuk-tuk - Thailand is also famous for those little cars, which don't seem so sure, but it really does the trick.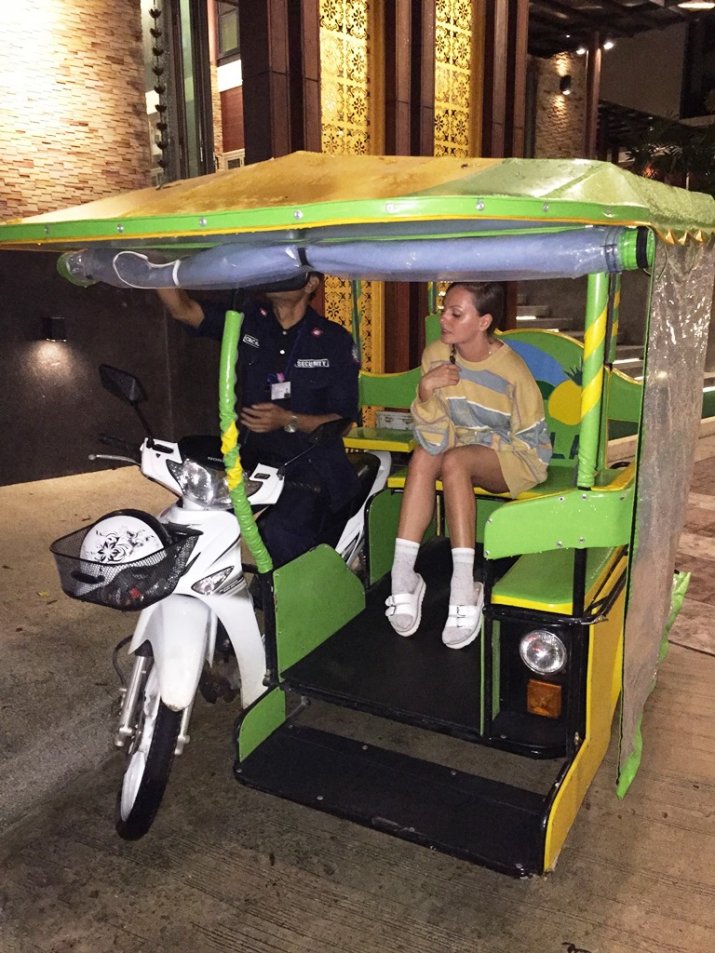 • Yoga on the beach - another great and unexpected experience was about the old Russian man from the beach, who have been inviting me to practice yoga. I refused in the morning, but in the afternoon I said I could accept, had nothing to lose. Passionate, he was holding free yoga courses on the beach. He is from Russia, established for many years in Thailand. I liked so much.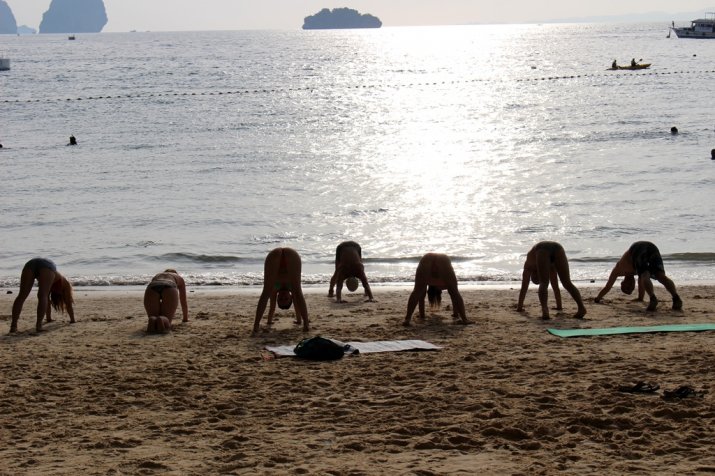 I can't wait to go back and to learn much more about this magical land.
Kisses!!! :*