Alexandra Stan
Throwback to my awesome Neversea outfits – which one is your favorite?
Photo gallery
In the past article I told you about my experience on the Neversea stage, and now I want to show you my festival outfits.
1. Day 1
On the first day, I had the pleasure of being on stage with Manuel Riva to perform Neversea anthem, so I mixed my festival look with my stage look because I didn't want to change and to lose time from the fun. Polka dots on my red and black jumpsuit, with tiny sunglasses and a cool hat. That was it, and I felt so good!
Jumpsuit: Seen users
Styling: Anca Staruiala
Makeup: Alexandra Craescu
Hair: George Negrisan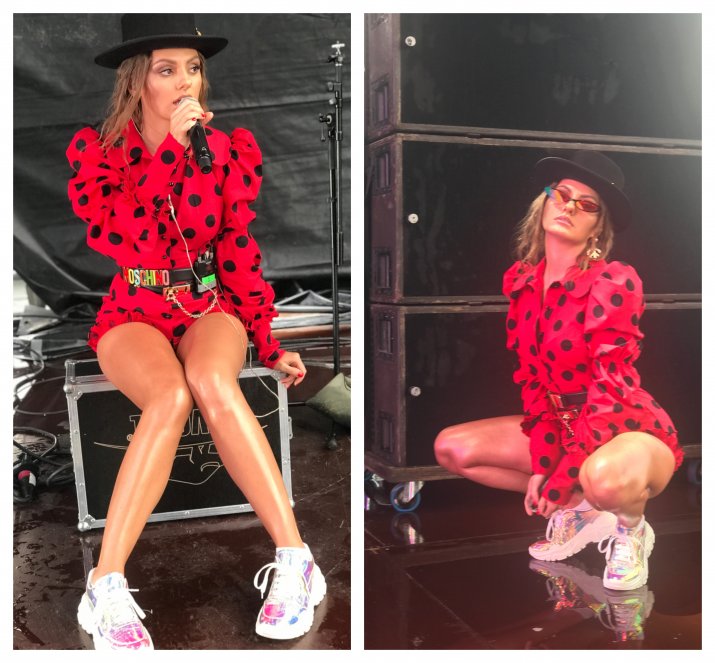 2. Day 2
After some red and black, I wanted to wear to wear something even more colorful, so my yellow bright jumpsuit was picture perfect. Of course, the accessories matter a lot, and I opted for a purple visor, completed with a bumbag. The bumbag became like a must have in the festival because it's very comfortable.
Jumpsuit: Claudia Iosif
Styling: Anca Staruiala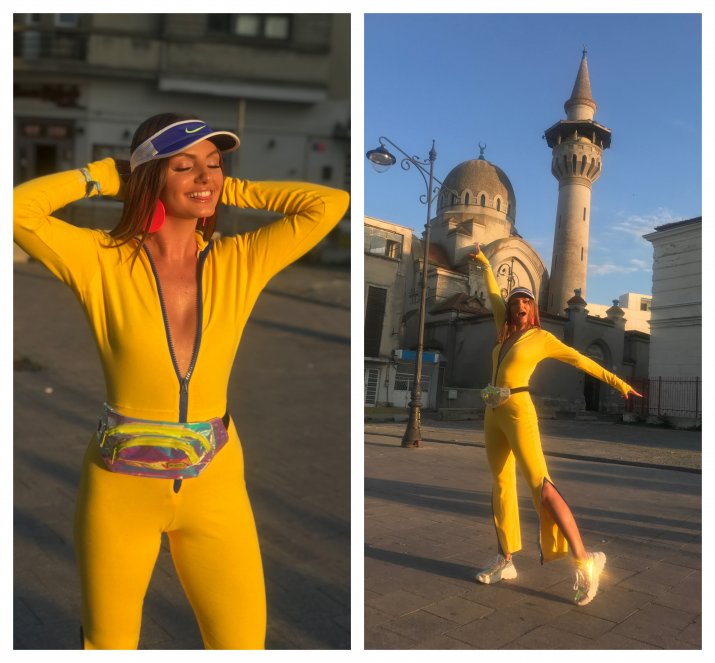 3. Day 3
What would be a festival without a pink touch? Of course, I got myself something pink and fluffy, the Flamingo dress. Even if it seems like an elegant dress, wore with sneakers and heart-shaped sunglasses, boom, it became an Instagrammable festival look.
Dress: Omra Design
Styling: Anca Staruiala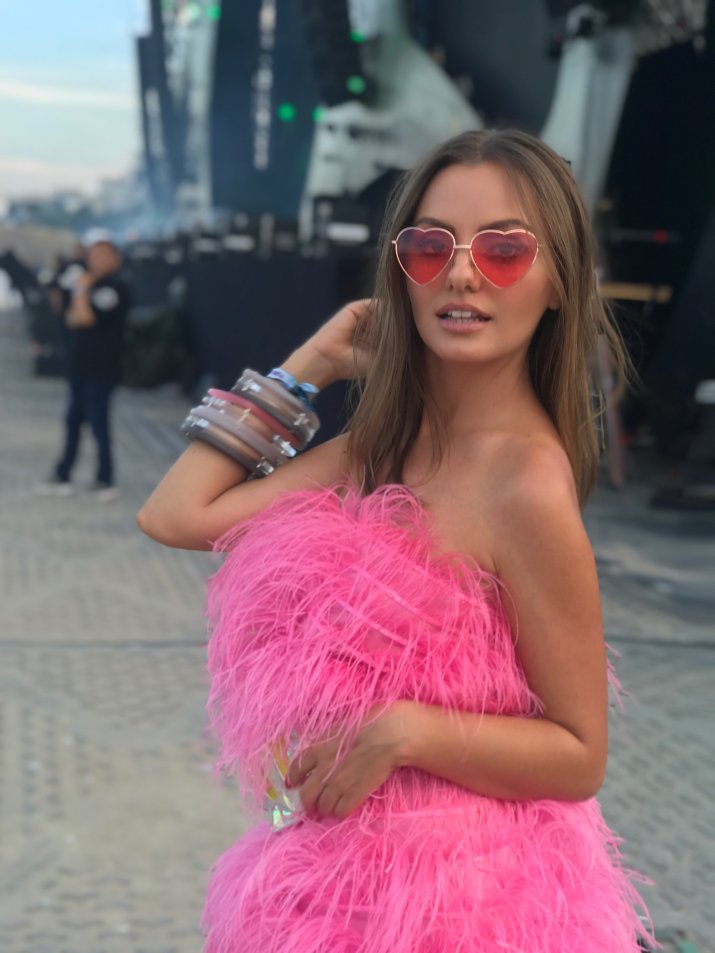 4. Day 4
It rained so I chose a blue vintage raincoat, but you can always accessorize your outfit. I loved to create a look from my wardrobe because it will be a lie to say that I don't have enough clothes. But we are women, right? Well, I have to admit that I had a lot of moments when I said that "I don't have anything to wear." Pink, blue, shorts, and bumbag. Easy-peasy.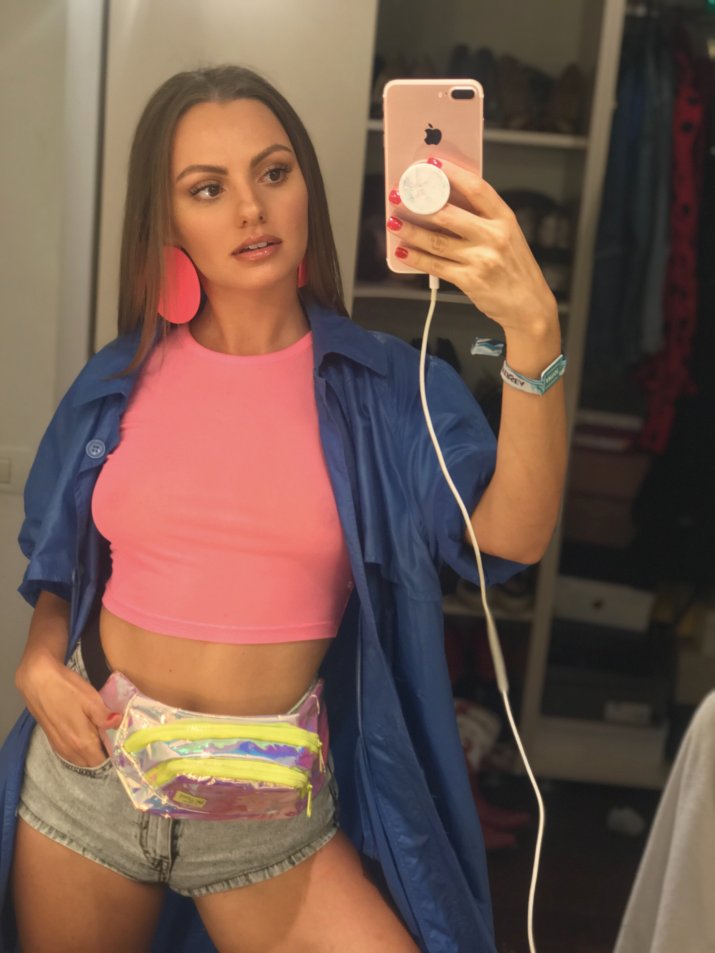 Which one is your favorite? Mine? I can't decide cause I love em all! And myself!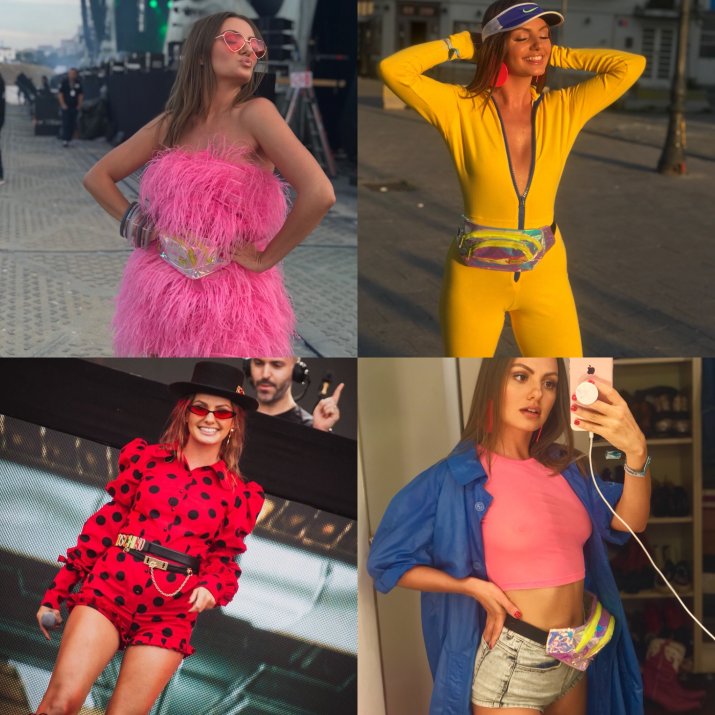 Peace! Love ya! ❤