Alexandra Stan
Alexandra Stan releases single and video for "MAMI"
Photo gallery
The year 2018 came out in strength for Alexandra Stan, who worked hard in the studio for finishing his fourth album, and who is now releasing the single MAMI.
The name of the new song also gives the name of the album, which will soon be released in Japan, and later will be released internationally. In the new video, Alexandra Stan is the Latin, loving and sensual woman, caught cooking in the kitchen, while her mind flies to "papi", which actually gets only into her mind and makes her dream with her eyes wide open.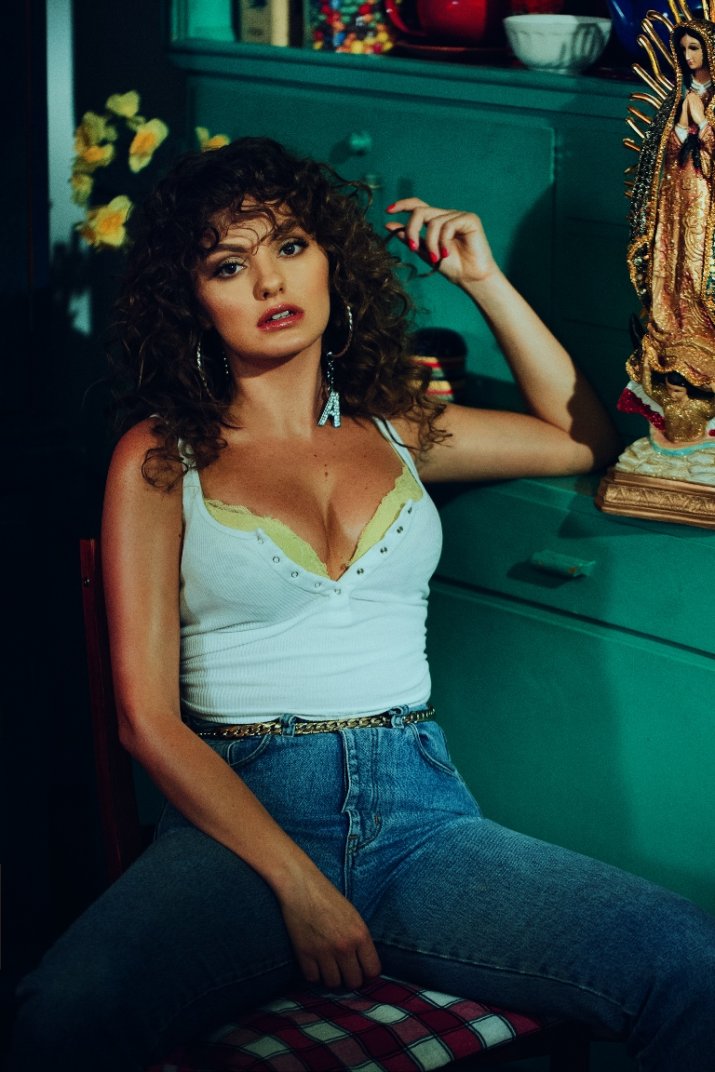 Although the video was shot in Romania, directed by Bogdan Paun and director of photography Alexandru Muresan, the inspiration for it was a Mexican, colorful, with sensual moves and a Latin atmosphere. The styling is done by Ovidiu Buta.
As nothing is accidental in the universe, on the day of the video release, Alexandra Stan is on holiday in Puerto Escondido, Mexico, feeling and experiencing the vibe of the video, right in the country from where came the inspiration, as she says: "The idea of the video, came thinking of Mexico, and now on the release day I'm right here, where I enjoy the sun, ocean breeze and delicious food, especially tacos. I am "Mami," I am loving, I feel like the mother of all the boys looking for attention and love, I feel fulfilled and happy with my femininity".
For the song "MAMI," the artist worked with producers from Los Angeles, like Simon Says, and the lyrics and music belonging to Alexandra herself written with Katie DiCicco.