Alexandra Stan
Alexandra Stan made her debut in the cinema of Japan
Photo gallery
On September 20th, Alexandra Stan moved to Los Angeles, having in mind to start working in new music studios, but also in the world of cinema.
Past days, Alexandra stepped on the red carpet, not in America, but at the Tokyo International Film Festival (TIFF), Japan, as the singer of "Favorite Game" the main soundtrack of "Miko Girl".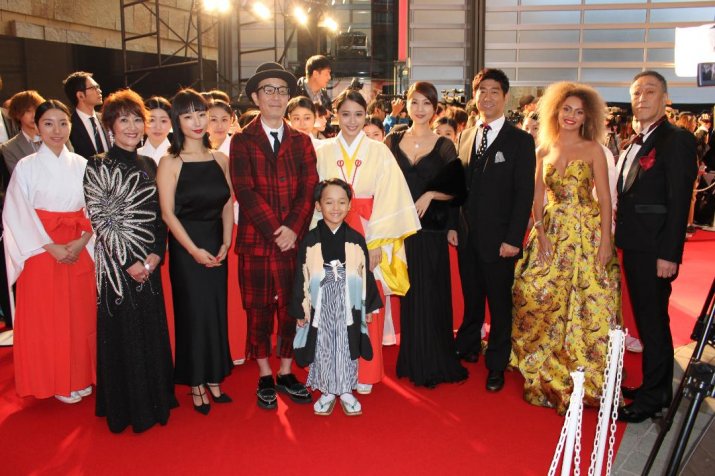 Moreover, right after the premiere of the film during the festival, Alexandra Stan also filmed for the video of the song, which will have shots with the main characters of the movie, as well as moments with the Romanian artist.
"I feel like I made the first step into the cinema world through music. I am fascinated by this world, it's another way of sharing your ideas, the creativity and, in my case, of doing something new, original. I have a wonderful team in Tokyo, that's why Japan has become my "home" in Asia", says Alexandra Stan.
The film "Miko Girl" features the story of a girl named Shiwasu, the daughter of a Shinto priest who takes care of a 5-year-old boy, Kenta. The scene is laid on the young woman, who turns into a woman.
The song "Favorite Game" was composed and produced by Cristian Stefanescu from Electric Brother, the lyrics had been written by Austin Jesse Mitchell, Dan Griober did the mix and master, the piano part belongs to Raul Kusak and the voice to Alexandra.
In the following period, the artist will arrive in Turkey to hold a concert and afterward returns to Los Angeles to continue with the studio sessions.