Alexandra Stan
Proud to be Romanian
Photo gallery
Every time I'm talking about being proud that I am Romanian, and this time I did it for the SuntMandra website, where I spoke up my thoughts about Romania.
What makes you say #suntmândră (#Iampround) that I am Romanian in Romania?
People, nature, beautiful places, traditions, and my family. We, the Romanians, do not give up easy on things. We struggle to succeed, we try, we have learned to do great things from almost nothing, to come forward with great facts. And when I say this, I think of children who come from a disadvantaged environment, but who become Olympic abroad, of inventors who have changed the course of life, such as Henri Coanda and Traian Vuia. I just stopped by them because I travel a lot with the plane and still wonder every time I fly how important this invention is. Yes, #suntmandra (#Iamproud) that I am Romanian.
How is the modern Romanian woman in your vision?
A woman who loves herself first of all, who accepts herself, who knows she can, she is independent, she believes in evolution and does anything to self-improve. A modern Romanian woman invests in herself.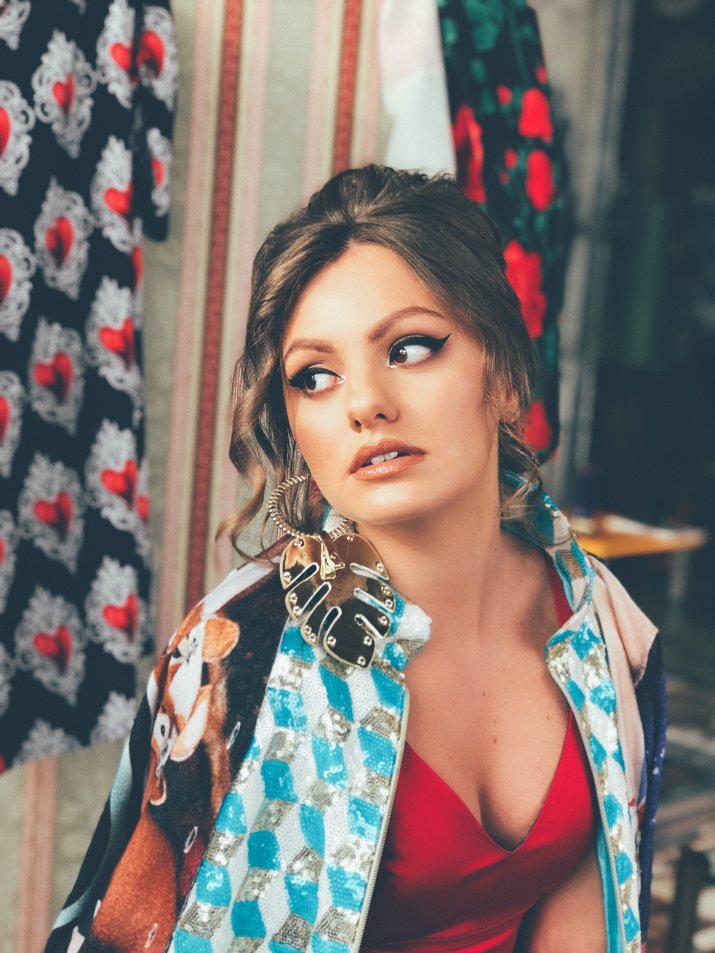 Three things for which you love Romania and that you don't find anywhere else.
I start with family and friends. Although I have made my acquaintances and connections almost all around the world, home is actually the place where my loved ones are. Then I would mention on the list my beloved sea. Although there are so many beaches in this world, I feel great on the Black Sea beach. I am the child of the sea, I love the water, the sun, I feed myself with warmth. I am also born in June! And the food, yes. Obviously, the food is different from one place to another, but the taste of Romanian food I had never met anywhere else.
Tennis. Handball. Gymnastics. Many Romanians enjoy success in performance sports. Do women fight more for success?
I would say that they are more persistent. It does not cling to "I can't". They fight until they cross their limits and I think every woman has an incredible inner power. Even when we can't do it anymore, there is still a small number of resources left inside to give us the strength to continue. And there's another thing. In the past, it has been talked, and it is still been talking about the difference between sexes, the fairer sex and the powerful one. Women want to get rid of these preconceptions and succeed through the performances you mentioned.
What are the first two things about Romania that you would say to a foreigner?
I'm actually doing this, I promote my country everywhere and I invite my fans to discover the beautiful places from Romania, such as the Danube Delta or Transfagarasan. I talk to foreigners about traditions, food and the fact that it is not a very expensive country, not to mention that we have an exceptional internet speed. #VisitRomania
Tell us a hashtag to describe Romania!
#RomaniansDoItBetter - it's a hashtag I use every time I take pride in something about Romania on my social pages: Facebook, Instagram, and Twitter.
Go check the full version of the interview here --> https://suntmandra.ro/alexandra-stan/